Books & DVDs for Sale
Purchase Books or DVD-CD's at the touch of a button Pay by Paypal or by personal cheque See Book Covers plus sample book pages
My Book Projects
Here you can view important content details of Book Projects that I am currently working on See author's updates on projected publication time-scale
Latest News
24TH NOVEMBER 2023 -

**NEWS FLASH - ON THURSDAY 28TH OCTOBER I BECAME VERY ILL FINALLY I TESTED POSTIVE FOR COVID VIRUS ON SATURDAY 30TH OCTOBER…..
………..

BUT AS OF TODAY FRIDAY 24TH NOVEMBER ALAS I STILL FEEL ILL*
AFTER ALMOST 30 DAYS OF HAVING COVID, I WAS SLOWLY IMPROVING
SO FREEDOM LAST WEEKEND BUT HAD A RELAPSE ON SUNDAY FELT WORSE, COUGHING FITS EXHAUSTED. BREATHING PROBS…. TRIP TO CANARIES NOW CANCELLED
********************************************************************************

**THE RUSSIAN WAR AGAINST UKRAINE********
*****-PEACE FOR ALL -******
HUMANITARIAN HELP FOR ALL THE MANY
INNOCENT UKRAINIAN CIVILIANS & ANIMALS
*********************************************************************************

******************************************************************************
********PEACE-CEASEFIRE-PEACE *****
FOR ALL REMAINING INNOCENT CHILDREN, WOMEN & CIVILIANS HOSPITALS,
HUMANITY & RED CROSS VOLUNTEER STAFF IN GAZA PALESTINE AFTER OVER ****11,000 INNOCENT'S KILLED & 29,000***** INNOCENT WOUNDED…………..
AS REQUESTED BY UN, THE POPE & OTHER RELIGIONS & MANY COUNTRIES…..
INCLUDING HUMANE TREATMENT OF ISRALI INNOCENT HOSTAGES & SAFE RETURN HOME……….
AFTER THE MASSACRE OF 900 JEWISH INNOCENTS + 300 ISRALI SOLDIERS ON 7TH OCTOBER 2023
**********************************************************************************
FOR SALE NEW 2023 RE-PRINTED CLASSIC PAPERBACK BOOK
"EXECUTIONER PIERREPOINT" (ISBN NR 978-0-9523571-3-1)
WITH ADDITIONAL IMPORTANT ILLUSTRATIONS TAKEN FROM AP'S SECRET EXECUTIONER'S RECORD BOOKS
FOR SALE AT ONLY = £9.95 PLUS p/p
*SEE FORMAN ARCHIVE & BOOKS FOR SALE

ALSO PLUS

FOR SALE NEW 2023 EDITION COMPANION DVD OF UNIQUE HANGMAN ALBERT PIERREPOINT & ASSISTANT-HANGMEN SYD DERNELY PLUS HARRY ROBINSON INTERVIEWS & EXECUTION RELATED SCENES ETC
NOW ONLY = £9.95 PLUS p/p.
*SEE FORMAN ARCHIVE & BOOKS FOR SALE


*******************************************************************************
NEW WINTER BOOK SALE MOST BOOKS WITH DISCOUNT

**WORK STILL IN PROGRESS DUE TO ILLNESS NEW FORMAN ARCHIVE HISTORICAL HANGMAN ALBERT PIERREPOINT IMPORTANT PERSONAL RELICS….


**NOTICE URGENT FORMAN ARCHIVE IN LAST WEEK I ADDED INFORMATION ON AP OFFICIAL DOCUMENT GROUPINGS ALAS AS MY DYSLEXIA IS WORSE SINCE GETTING COVID RESULTING IN SEVERAL TYPO ERRORS THESE ARE STILL BEING EDITED A LITTLE AT A TIME FROM THE 27th TO 30th NOVEMBER
I APOLOGISE FOR THESE SERIOUS OVERSIGHTS -ERRORS ON MY PART DURING MY COVID ILLNESS
ADRIAN FORMAN


*WORK IN PROGRESS NEW IMPORTANT DOCUMENT GROUPINGS OF WWII HIGH TREASON EXECUTIONS 1945-6

PLUS WARTIME NAZI SPY RICHTER 1941
AND INFAMOUS MURDERER JOHN HAIGH
WITH INFAMOUS CASE OF YOUNG DEREK BENTLEY
& OTHER HISTORICAL DOCUMENT GROUPINGS BY
ASSISTANT HANGMAN-EXECUTIONER SYDNEY DERNLEY
**SOME SLIDES STILL WORK IN PROGRESS OR PHOTOS TO BE ADDED

NEW FOR SALE 2023 RE-PRINTED CLASSIC PAPERBACK BOOK
"EXECUTIONER PIERREPOINT" (ISBN NR 978-0-9523571-3-1)
WITH ADDITIONAL IMPORTANT ILLUSTRATIONS TAKEN FROM AP'S SECRET EXECUTIONER'S RECORD BOOKS
FOR SALE AT ONLY = £9.95 PLUS p/p

ALSO PLUS

NEW FOR SALE 2023 EDITION COMPANION DVD OF UNIQUE HANGMAN ALBERT PIERREPOINT & ASSISTANT-HANGMEN SYD DERNELY PLUS HARRY ROBINSON INTERVIEWS & EXECUTION RELATED SCENES ETC
FOR SALE NOW ONLY = £9.95 PLUS p/p.

NEW MATERIAL ALSO ADDED TO WWII IMPORTANT HISTORICAL ARCHIVE MATERIAL

NOW WORKING ON MORE FORTHCOMING NAPOLEONIC ERA HISTORICAL MATERIAL
Welcome to my website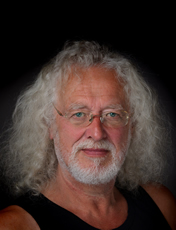 Many visitors will be familiar with my previous Forman's Guide Books since the 1980's plus my long established status as an International Numismatic Expert.
However I am also interested in a broad spectrum of historical subjects from Napoleon to the War in Vietnam I therefore decided to write a handful of Books These will be published between 2024 and 2027.
This site is dedicated to my Books and is logically split into two areas, Books & DVD-CD's For Sale and My Book Projects, the latter being details of the books that I am currently working on.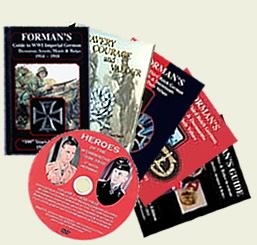 If you would like to be kept informed on the progress of new titles and expected publication dates please register your email address (top left) and we will email you when any significant news breaks.
You will also notice (bottom left) our Latest News box where you will find all the latest news and updates.
I hope you will enjoy browsing the site.
Adrian Forman
(Fellow of the International Napoleonic Society)