Forman's Guide to German State Orders, Decorations and Awards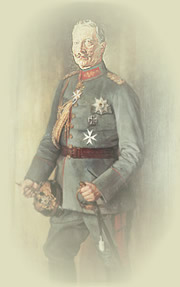 VOLUME II will contain many 100's of Dr K. G. Klietmann Archive b/w Photographic studies of the obverse and reverse of each German State original award acquired by the author in 1996, a brief text with date of Institution, classes, grades & various medal issues, making it the first basic comprehensively illustrated guide in English ever undertaken using many archive photographs of rare awards, from the Berlin Zeughaus collection, some of which disappeared in the aftermath of the Russian invasion of the city in 1945.
The basis of the text is taken from archive sources as well as the classic German reference sources on the subject, researched and compiled by the author. e.g. typically there are many photographic studies of the Pour-le-Merite covering awards from both the 18th century and 19th century.
The Freikorps 1919 -1921 is another fascinating era; although reference books are rarely seen on the subject of the actual Badges or Insignia, also I have added rare archive photographs of Unit Flags from the era, published here for the first time. With additional colour illustrations of Ribbons, artwork and colour photographs of historical importance such as the unique War Group (Spange) and various Imperial era Orders worn by Kaiser Wilhelm II both before & during WWI.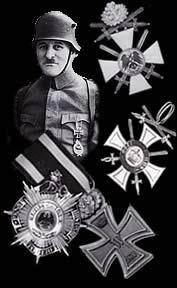 Volume 2
Frederick-the-Great 1740 -1786
The Napoleonic War of Freedom
The German State Wars of 1848-49 and 1864-1866
The Franco-Prussian War of 1870-71
The German Freikorps 1919-1921
Colour images of Kaiser W.II
Various Imperial Orders & Decorations worn before & during WWI